Winrod Brothers Construction offers a wide array of solutions for just about any building project. Below are some examples of our work. References are provided as well as free estimates. Call us today at 417-284-3533 or contact us via email. We look forward to talking to you soon!
Meet Jonathan and Nathanael, the Winrod Brothers.
Jonathan
Jonathan grew up in southern Missouri and southeast Alaska with 5 brothers and 2 sisters.
As a child, he loved to hunt, fish, and trap.
Jonathan learned his love for building from his dad, who was a crew leader for a contractor in Mountain Home, Arkansas. In the summers, Jonathan got to work with him.
When Jonathan moved to Alaska, he helped run a sawmill and build with the milled lumber.
In his early 20s, Jonathan got his private pilot's license (Jonathan and Nathanael owned their own plane - see below).
Jonathan has traveled to many places, including Ireland, Spain, France, Italy, Germany, Holland, Canada, Mexico, and the Caribbean.
In 2003 Jonathan married Jennifer, and they now have four children: Daniel, Marcus, Lilly, and Violet.
Jonathan is very active in his church (Trinity Lutheran Church of Mountain Home) and is a volunteer fireman for the Tecumseh VFD.
Jonathan currently holds a journeyman electrical license in the state of Arkansas.
Jonathan has worked on commercial fishing boats and for an excavation contractor in North Dakota installing rural water lines. He has built numerous miles of barbwire fence. He also has completed a lot of homes, pole barns, and roofs.
Jonathan is responsible for the bids and contracts, as well as invoicing and billing.
Nathanael
Nathanael grew up in southern Missouri and southeast Alaska.
He started working in his dad's logging / sawmill business and building with it while living in southeast Alaska. He worked at a car dealership in Watertown, South Dakota while getting his private pilot's license.
In 2001, Jonathan and Nathanael entered a business partnership.
Nathanael married his wife, Faith, in 2003, and is now the father of six children: Debra, Derek, Andrea, Amie, Kyle, and Kenneth.
In 2006, Nathanael took and passed the business and law exam for an Arkansas Contractor License. He also took training, and is certified in, lead-based paint renovation from the Environmental Protection Agency.
He is active in his church and volunteers as fire chief at his local fire department.
---
Check out the fish we caught while visiting family in Alaska.
Winrod Brothers Jonathan (left) & Nathanael (right) lived in Alaska for 10 years on Prince of Wales Island, south of Hydaburg.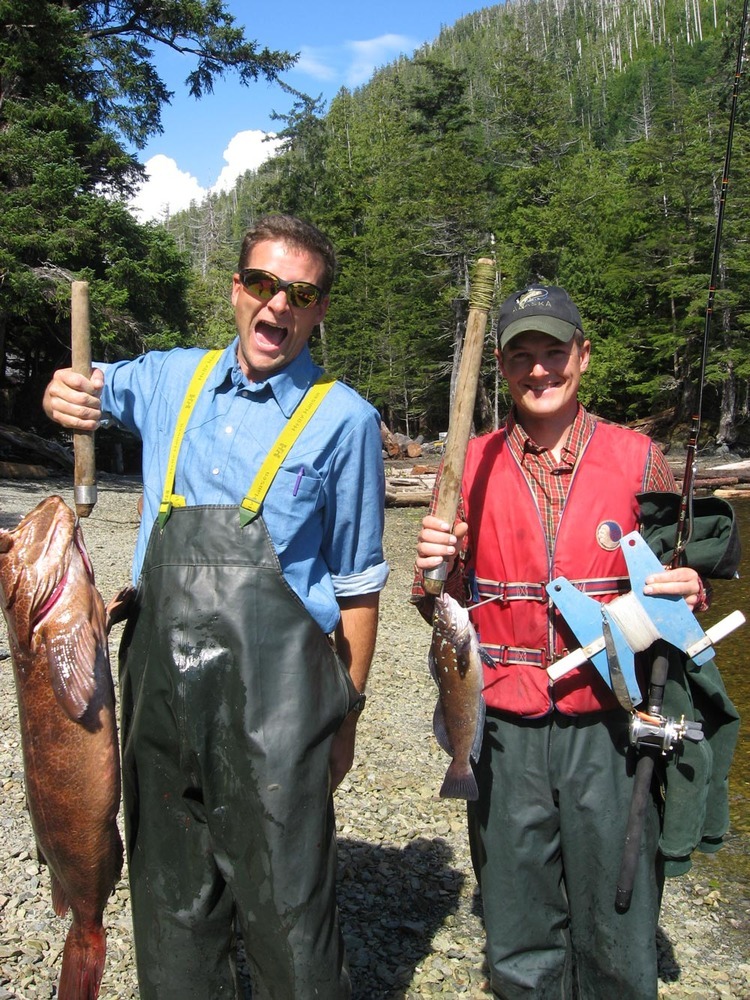 ---
On the ferry at Ketchikan in Alaska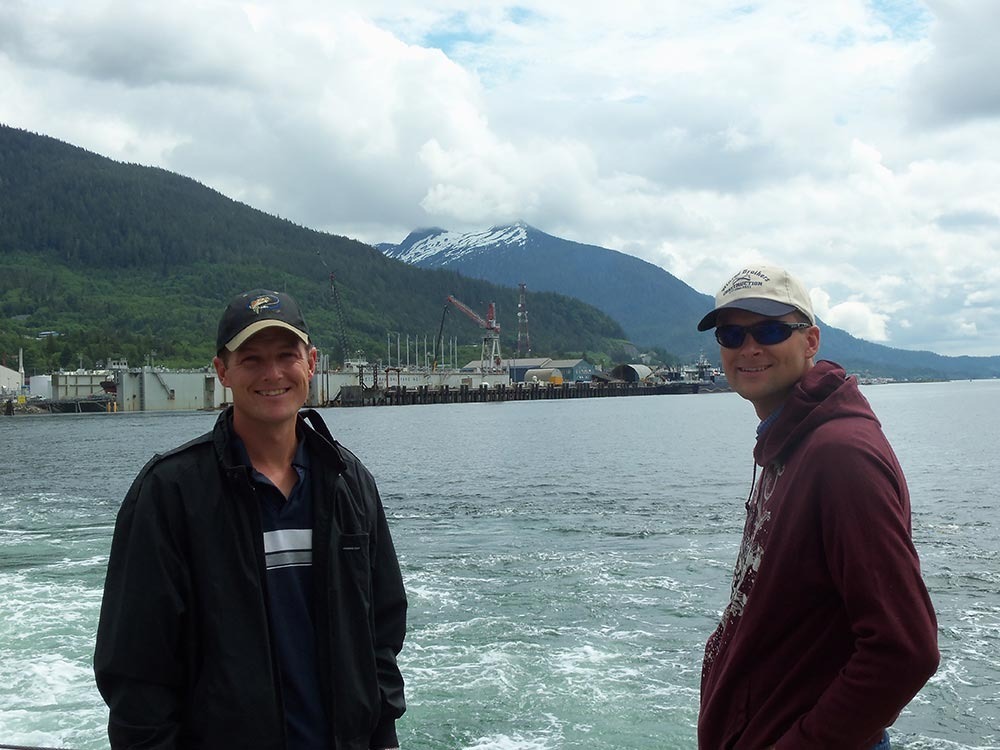 ---
The plane that the Winrod Brothers used to own